If you create or own art concerning menstruation or menopause and are interested in showing it on thesepages (it's free!), contact MUM
Marie Claire magazine (Italian edition) featured several of the above artists in an article about this museum and menstruation in 2003. The newspaper Corriere della Sera (Io Donna magazine) (Milan, Italy) and the magazine Dishy (Turkey) showed some of the artists in 2005 in articles about this museum.




The Art of Menstruation at the Museum of Menstruation and Women's Health
---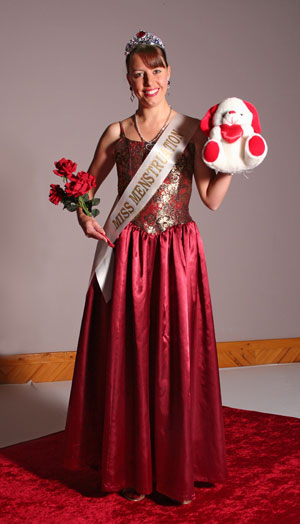 Miss Menstruation Girl
Menstruation is a celebration. This girl is thrilled to be awarded "Miss Menstruation" and become a woman. She has a gift of a teddy bear representing her childhood and a gift of red roses representing her adulthood. She is looking forward to her new life.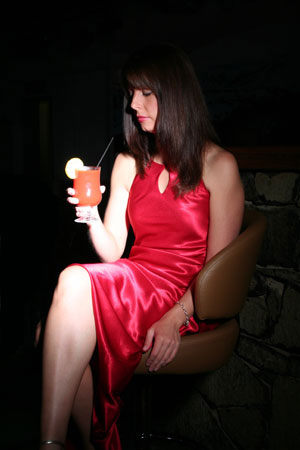 Soothing Bloody Mary
Bloody Mary is a nickname for menstruation and also a cocktail drink. Drinking cocktails is an adult activity. She takes a drink to sooth her cramps. Sometimes menstruation itself is soothing. When premenstrual tensions have been high, the onset of menstruation can bring on a deep relief and satisfaction.
All photos copyright 2007 Margaret Kalms
MORE pictures by Margaret Kalms 1 2 3
The Australian Margaret Kalms, the artist, writes,
Margaret Kalms uses symbolism and imagery to depict menstruation in a beautiful way. She gives women positive images of menstruation to counteract the negative stereotypes that are around us all the time.
These photographs are important social statements on the status and identity of women and empower women to be in charge of how they present their bodies. Prejudice and embarrassment has stopped some women from seeking needed health treatment causing unnecessary suffering. Many women are reluctant to talk about how she feels even if she is in pain or has medical issues. Margaret's art can help overcome this prejudice. Margaret has exhibited her work in Canberra and Burrill Lake. More of her work can be seen at
http://www.artofwoman.com.au
NEXT artist: Brina Katz
See all the artists in the links in the left-hand column.

If you create or own art concerning menstruation or menopause and are interested in showing it on these pages (it's free!), contact MUM


© 2007 Harry Finley. It is illegal to reproduce or distribute work on this Web site in any manner or medium without written permission of the author. Please report suspected violations to hfinley@mum.org