See more Tampax items: American ad from August 1965 - nudity in an ad: May 1992 (United Kingdom) - a sign advertising Tampax during World War II - the original patent - an instruction sheet from the 1930s
See a Modess True or False? ad in The American Girl magazine, January 1947, and actress Carol Lynley in "How Shall I Tell My Daughter" booklet ad (1955) - Modess . . . . because ads (many dates).


Was Tampax the first French commercial tampon?
Tampax menstrual tampons, 1938, France and U.S.A.
Instructions, outside, French & American versions
You can see the color scheme for the entire leaflet, both French and American, by looking at the first panel, right below.
Tambrands generously donated these boxes, part of a large gift of menstrual products from its archives.
Images copyright 2006 Harry Finley
Above: this section is the far left panel of the French page below. I separated it to show you the color scheme of all the pages.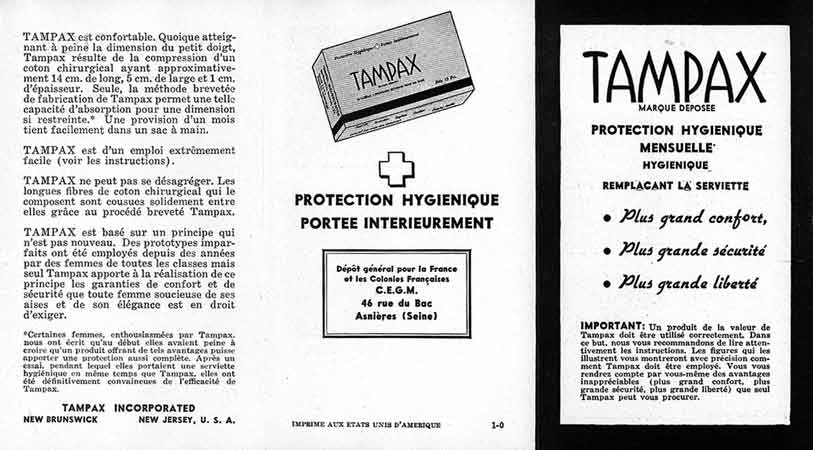 Below: the first three panels of the American version. The far right panel lies below it.
copyright 2006 Harry Finley